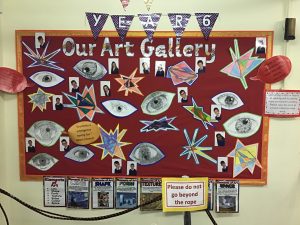 The Year 6 craft day was a huge success..... although we did break the laminator and use food colouring instead of icing - oops!!
Still a huge thank you to everyone who came along.
Hope you had fun.
Year 6 have completed the geography topic "I'm a Year 6 - Get me out of here" with a day of trials and challenges. The day included art, physical challenges, den building, a campfire and even a bushtucker trial. Take a look at the pictures to see what we got up to....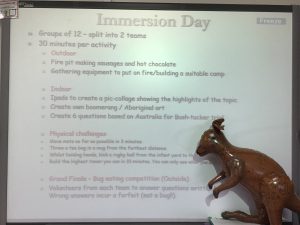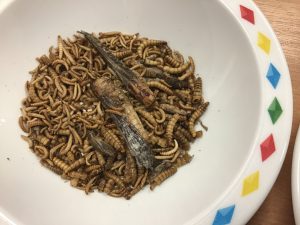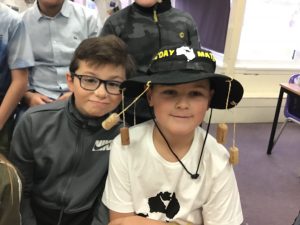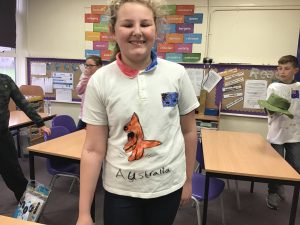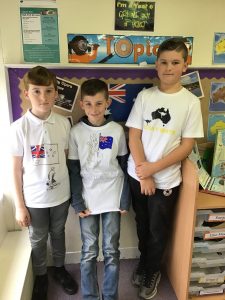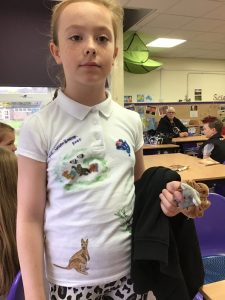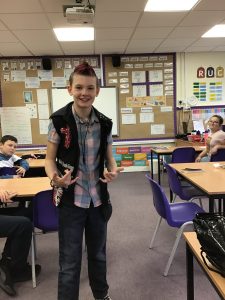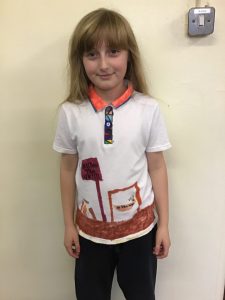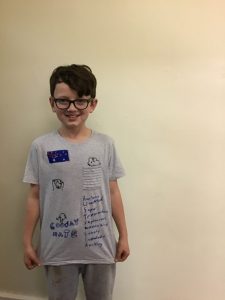 This half term in Geography, our topic has been "I'm a Year 6 - get me out of here!" where we have studied Australia. Here is some of the work we have produced including reports and art work linked to Kookaburras and a comparison of time zones around the world, including negative number calculations. We have also worked with a local artist to produce some Aboriginal style art. Our topic will culminate on Thursday 24th October, when we will be taking part in a bush tucker trial - cooking outdoors, taking part in challenges and yes - eating bugs!