Children used their hand and fingers to create pictures of the poppy fields.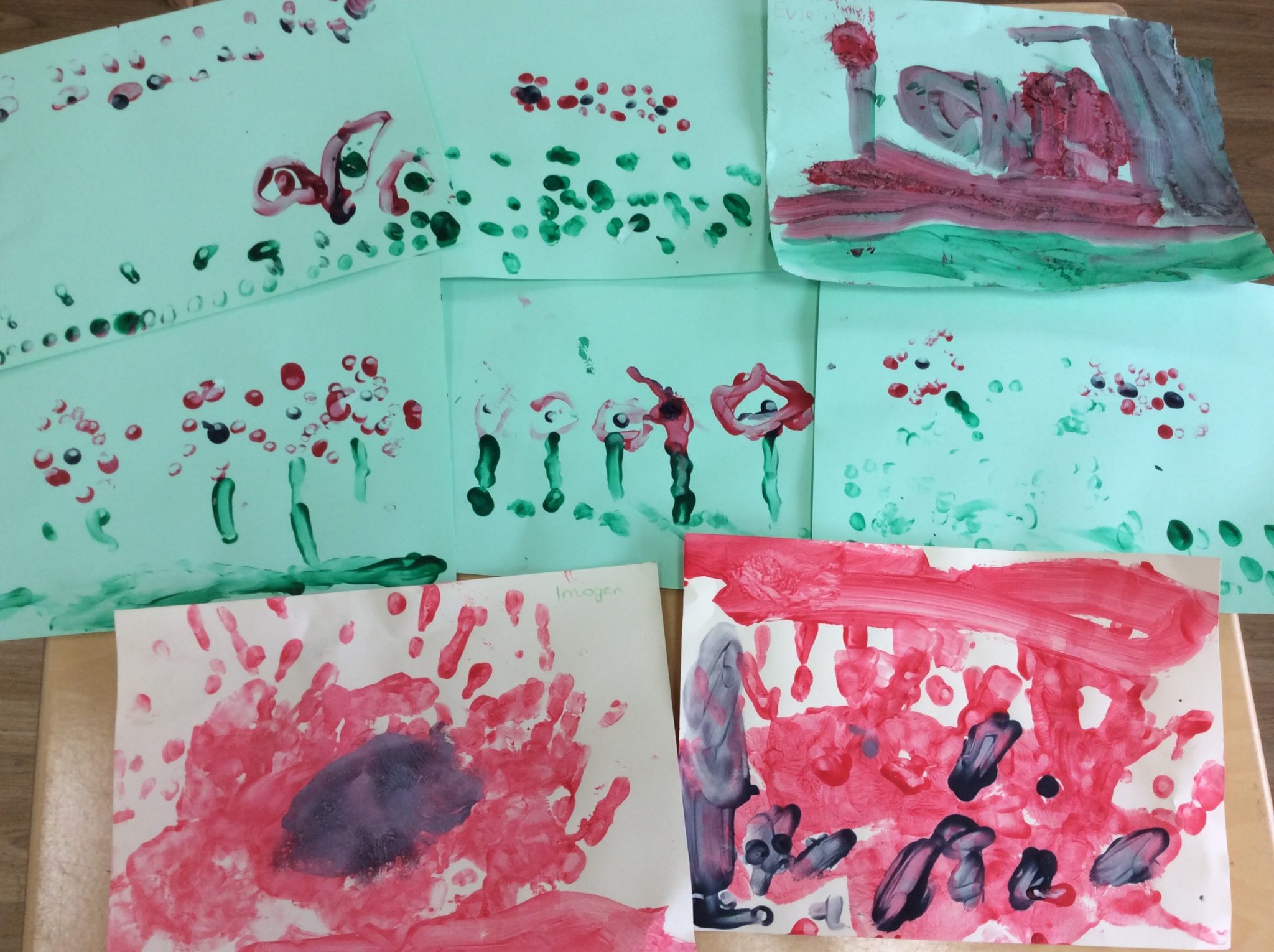 Reception have had a wonderful first half term.
They have made lots of new friends and have enjoyed exploring their new environment.
We are so proud of how well all children have settled back into school life.